Your one-stop-shop for SAFE and EFFICIENT reactor turnarounds
We have made it our goal to create a name for ourselves that is synonymous with Quality, Safety, Customer Care, and Innovation!
OUR SERVICES
hpa-admin
Complete, comprehensive project planning from shutdown to startup!
"Providing niche reactor services to a broad range of industries."
Why HPA?
Safety is our number one priority, and we are committed to an "incident free work environment". Through our proactive Safety Program, potential hazards are identified, evaluated, and effectively controlled or eliminated to prevent incidents and related consequences. All catalyst technicians are trained in:
Confined Space Entry
Vessel Rescue
First Aid
CPR
HPA uses state-of-the-art equipment cameras, communication systems, and software programs to ensure optimum results without compromising safety. We pride ourselves on numerous accreditations:
ISO 9001:2008
OHSAS 18001:2007
ISNetworld & PICS Compliant
PEC Certified
R Stamp Certificate of Authorization
bizSafe Certified
The HYDROPAC® allows the sprinkling of catalyst in a continually uniform pattern at a rate slow enough to let each particle settle but fast enough for acceptable loading time. There are several dense loading technologies on the market, but few, if any, that can match the HYDROPAC® in its unique design and performance outcomes. Using the HYDROPAC® you will be assured of:
An Optimum Load
More Catalyst Loaded Per Bed
An Even Distribution of Flow
Prevention of Channeling as a result of Loading Issues
Less Chance of Hotspots as a result of Loading Issues
Even Distribution of Flow
Catalyst Pellets Lying Flat thereby Optimizing Reaction
A Bed Dense Loaded to Optimum Height
No Need for a Technician to Walk Over the Catalyst During Loading
What Our Clients Are Saying
HPA is very proficient and they specialize in catalyst loading so they are well trained in their field. Their loading technology is the best available because it can go dual speeds and both directions!
Their safety record is impeccable. They have always performed top notch when called upon on high profile loads/unloads for CLG clients. We do not hesitate to recommend them as our preferred loading company. We have yet to have a client utilize them and be disappointed with the services provided!
Catalyst helps make the reactions occur and it is important to get a dense and even load so we can achieve the cycle length!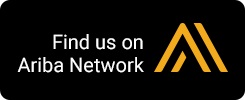 OUR SATISFIED CLIENTELE
OUR PROVEN PROCESS, PRODUCES RESULTS
1. INITIATION
The Management Team at HPA firmly believes in a process built around making sure all resources are aligned with the needs of the project and ensuring a commitment is made early in the process from all such resources. Open and constant communication with our client and staff are key to making this portion of the process successful.
2. PLANNING
Every successful project is built around a detailed schedule and well documented plan. This stage not only determines if the job schedule can be met, but it is also essential in identifying preventive actions and unforeseen circumstances. There is no greater risk than the unknown. Identifying the risks early is paramount.
3. EXECUTION
The planning does not start or stop at phase two. In fact it carries on into all four stages of the project life cycle. Successful execution is built on the ability to anticipate possible risks, adapt and change according to those foreseen risks, and develop plans around and in conjunction with the changes that occur.
4. CLOSURE
No job is complete until the last bit of paper work is completed and the last tool is put away. Documenting the events of the past is the only way to successfully predict the future. Therefore, at HPA the closure process is looked upon with great detail and scrutiny.
Your one-stop-shop for SAFE and EFFICIENT reactor turnarounds
We have made it our goal to create a name for ourselves that is synonymous with Quality, Safety, Customer Care, and Innovation!